Explainer Video Production
The original
animated explainer video company!
We create animated explainer videos that help you explain your business, product, service or idea.
We've created 3,000+ videos for companies big & small…



What is an explainer video?
An explainer video is a short, engaging video that explains a product, service or concept in an easily understandable way. The purpose of an explainer video is to make complex ideas easy to understand – creating those precious, 'I get it!' lightbulb moments for your target audience. They usually include animated illustrations or images, with music, sound effects and a voiceover or text captions to help viewers get a full understanding of a topic. Hiring an explainer video company is a great way to help your audience understand something.
What makes an effective explainer video?
An effective explainer video should be short, informative, and entertaining. It should get right to the point – grabbing and holding viewer attention, and getting them excited and invested in the subject. Like all video content, it also needs great pacing – too fast, and it's overwhelming. Too slow, and it's boring. Explainer video visuals should be interesting and easy to understand, with clear audio that explains the topic in an engaging way. Finally, the conclusion of an explainer video should leave viewers with something to remember and encourage them to take action – a sign post to the next stage in a journey of discovery!
How long should an explainer video typically be?
A length of around 1-2 minutes tends to be best for most explainer videos. This is short enough that it holds viewer attention, but long enough that you can motivate them to take the next step. Explainer videos can't, and shouldn't, cover everything. The best explainer video companies know exactly how to keep an explainer video short, sweet and engaging – while still getting the important info across!
How does an explainer video benefit my business?
Explainer videos come with a wide range of benefits for businesses who use them. Every stage of the buyer journey can be supported by animated video – deepening customer understanding, demystifying tricky concepts and removing barriers to sale, while saving time for you and your target audience.
Explainer videos can also be used internally to support people within a business. Whatever your audience, whatever your topic – this simple combination of visuals and audio in short 1-2 minute videos is a powerful recipe for building understanding quickly, while keeping boredom at bay.
Explainer video examples
Take a look at a few of the explainer videos we've created for our clients.
PetTech
Smart crates for pets.
Single Stock Retirement
The Oxford club. Retire now on one perfect stock.
Dwellcome
AI recommended experiences.
Recruitbot
Recruitment tool with AI & machine learning.
Sales Math
Conversation intelligence platform for sales teams.
DQ Pro
Explainer about DQ Pro Connect.
iCapture
Capture leads at trade shows.
Cardinal Health
Introduction to community paramedicine.
MixMax
Sales engagement platform.
We have worked with Wyzowl multiple times now because of the smooth and straightforward experience they've provided each time. Our most recent project focused on generating awareness for the launch of our newest form builder and we are glad to say it was a resounding success. The video we created with Wyzowl has had hundreds of thousands of views to date, and it's still climbing. Because of their outstanding skills and production time, I would not hesitate to work with them again.
Aytekin Tank – Founder – JotForm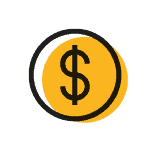 How much does explainer video production cost?
We found that the global industry average price of an explainer video in 2023 is $8,457 – you can see the full research here and find out more about how we came to this conclusion! Every explainer video company will have its own package, pricing and services – so it's always a good idea to do your homework before making a decision on who to work with.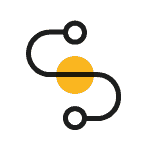 How long does it take to create an explainer video?
The turnaround for explainer video production does vary based on factors like complexity and length of your explainer video. Our research reveals that explainer video companies can deliver a final product within as little as 2 weeks, all the way up to 14 weeks. However, the overwhelming majority of explainer video companies sit somewhere in the middle of this range – delivering between 4 and 8 weeks. Typically, for us, an average video takes around 6 weeks from start to finish.
What styles of animation can be used in explainer videos?
One of the best things about animation is its level of versatility. There are almost infinite style choices available for animated explainer videos, including 2D motion graphics, 3D animation, character, whiteboard animation, stop motion and more. Whether you have an animation style in mind – or are looking to be inspired by your chosen explainer video company – there are lots of different and exciting visual ways to tell your story with animated explainer videos!
Why trust Wyzowl as your explainer video production company?
At Wyzowl, we have more than a decade of experience as an animated explainer video company. We started out back in 2011 – making us one of the world's most experienced explainer video companies – and since then we've created 3,000+ animated explainer videos for 1,500+ clients all around the world. Along the way we've grown massively as an explainer video production company: we've assembled a team of storytelling experts, helping clients in all kinds of weird and wonderful industries achieve their marketing goals.
Did you know? 👀
👨‍🎓️ 96% of people have watched an explainer video to learn more about a product or service.
🛍️ 89% of people say watching a video has convinced them to buy a product or service.
📲 79% of people say watching a video has convinced them to buy a software or app.
We write and share all we know about video on our blog. Here are some articles about explainer videos you might enjoy…
Since we started Wyzowl in 2011 we've had simple fixed pricing. Whether you're a startup or an enterprise, we've got a video production package that's right for you. Fill out the form below and we'll send a FREE info pack with everything you need to know about our service, straight to your inbox.
Got questions about our service, us or how it all works? See a few of the most common questions we get below.
Can I include my branding and company colours in the explainer video?
Of course. We create all graphics for our explainer videos from scratch, meaning we can craft them to fully align with your brand guidelines – colours, animation style, icons, illustrations, stock imagery and more.
Do Wyzowl offer voiceover services for explainer videos?
Yes! We work with a wide range of international voice talents, and – during the video production process – you'll be able to choose your preferred voice from our artist roster. We recommend choosing a voiceover that sounds as much like your target audience as possible as this can subtly help to build empathy and relatability in explainer videos.
Why is animated video a good choice for explainer videos?
While there are some notable examples of live action explainer videos, animated video tends to be the most popular choice for explainers. With animation, you can control every aspect of what happens and how your video looks and feels – without hiring actors or scouting out locations. Live action video certainly has its strengths – but when you're creating videos to explain, we recommend animated video, purely because of its flexibility.
What are things to consider when choosing an animated explainer video company?
Animated video has become a huge industry and there are literally hundreds, if not thousands, of explainer video companies out there to choose from. It can be overwhelming! When choosing an explainer video company, you want to make sure you're getting the right skills, experience and service. Make sure to ask plenty of questions about the package and what's included and what extra costs might pop up along the way. Look for an explainer video company with a good portfolio, showcasing past work – this gives an idea of what kind of result you can expect. And, as with any purchase, make sure to read reviews of explainer video companies from past customers: this will give you an accurate idea of how the actual experience stacks up. Last but not least, be sure to discuss clear expectations and objectives before signing on with any explainer video production company.
How can I effectively promote my explainer video?
One of the very best things about an animated explainer video is how widely it can be used. As well as sitting on your website and grabbing people at the top of your sales funnel, animated videos can also be used in your emails, on social media, at events and more. This makes explainer videos a highly efficient investment for marketing teams – you pay for explainer video services once, but come away with a tool that can be used across multiple channels for a long time, with fantastic reach.
How many changes can I make at each stage of production?
We want you to leave the process with an animated video you love. That's why our animated explainer video services come with unlimited revisions at each stage of the process – we just ask for a firm sign off at the end of each stage. Some animated explainer video companies do put limits on the number of revisions you can make during the process. This is important to keep in mind – make sure to ask any explainer video agency how many changes they're allowed to make!
Can I use the graphics from within my explainer video in other marketing materials?
Absolutely! Our explainer video services include full ownership of everything created. Once your explainer video is complete, we can provide all the source files for you to use however you wish – print or digital.
What does Wyzowl need from me during the explainer video production process?
We start the explainer video production process by asking you to complete a short brief form, and jump on a kickoff call with members of our team. This helps us get on the same page before the project gets underway. Once we understand the goals and requirements for your explainer video, we'll take care of everything else. We ask for your feedback and sign off throughout the entire process, but offer unlimited revisions at each stage as well. This means you can be confident you're going to end up with an amazing explainer video you love!
How do I get started?
Click here and fill out a short form – a member of our team of video production experts will be in touch with some more info about animated explainer videos, the process, pricing, turnarounds and instructions on how to get your video project underway!